Welcome To

Malcolm Howard Photography

Price, Utah

What Others Are Saying

"Malcolm Howard's outstanding train pictures are the finest I've seen.  You can almost hear the thunder of the engines and feel the vibrations of the rails when you look at them.  An absolute "must have" for every train and railroad buff."

Bill Gigliotti, Motivational Speaker and Author

"Malcolm Howard's train pictures truly are a testimony of real talent.  Malcolm has the ability to capture the perfect time and scenery for each train.  I fell in love with his pictures the first time I saw them. I got my favorite picture as a Christmas present. I can truly say it is one of the best presents I've received in years."

Luis Quintana

"Mr. Howard's photographs are some of the best I've seen.  I've purchased several of them for myself and for gifts.  They're that good."

Pat Kokal

"Malcolm Howard's photographs really capture the beauty of both the natural world and the man-made world.  His photographs are well composed and literally take your breath away.  I have been a hobby photographer for years and if I had only one-fourth of Malcolm's talent I would be thrilled!"

SueAnn Martell

C l i c k  P i c t u r e  To   E n t e r  D e s i r e d   G a l l e r y

Copyright 2011 by Malcolm W. Howard,  Price, Utah

All Rights Reserved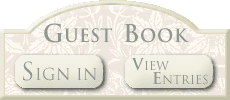 Looking for the WinPAS Plus32 software information?  Click here.
After reviewing this website, we invite you to also visit our other website.  Click on the link below.